EXAR HIGH MOLECULAR WEIGHT HYALURONIC ACID SERUM

concentrated high molecular weight sodium hyaluronate for professional skin care performance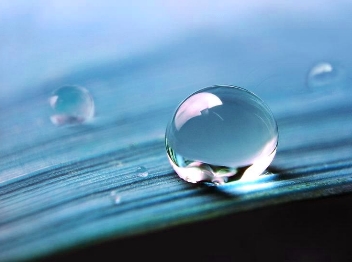 For adult and middle aged skin
Clinically proven & dermatologist tested The product is into dark glass bottles with dropper for better application.
Technical Spec:
PH: 4.0 – 6.0
Viscosity at 25° C: 10.000-25.000
Molecular Weight from 1.800.000 to 2.200.000 da
Total bacterial count: < 100 UFC/g
INCI Ingredients (list on the label): Aqua, Sodium Hyaluronate, Benzyl Alcohol, Dehydroacetic Acid.
The high molecular weight Hyaluronic Acid (HA) has the ability to bind consistent amount of water thanks to its structure. Its high molecular weight doesn't allow deep skin penetration, that's why this HA produces a more superficial action on the skin compared to the medium and the low molecular weight HA. It offers interesting aesthetic effects due to the skin surface moisturizing! Working so much on the surface of the skin means this kind of hyaluronic acid can produce visible effects on wrinkles due to the superficial improved moisturization.
USAGE INDICATIONS
Once you have carefully cleaned the face, apply 10-12 drops of the High Molecular Weight HA Serum.
Massage it with light movements for a long time in order to smear it equally on all the surface of the face and the neck. Take into account all Exar HA serums can be used on lips area and close to the eyes without any problem. Note: with this serum insist on wrinkles to improve skin surface moisturization.
TIPS FOR BEAUTICIANS
If you use the High Molecular Weight HA Serum during a beauty treatment, apply it on the face at the end of the facial, before the final cream. Mature skin will need more drops than younger skin.
If you offer your clients oxygen facials done with any of our oxygen beauty equipment, remember you cannot spray with oxygen the High Molecular Weight HA serum - it is too dense for any oxygen sprayer needle - but you can use it at the end of the facial. We have studied specific protocols: the Hyaluro Oxy facials. Contact us to know more!